5 Reasons Why You Should Hire an Agent to Manage Your Rental Property?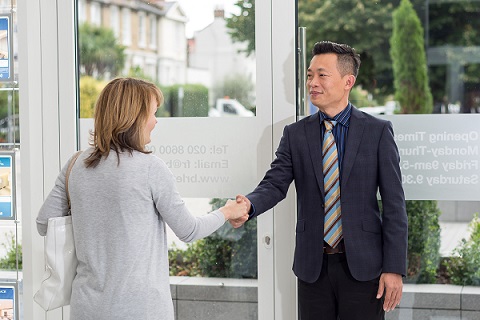 Whether you should hire a property management firm or an individual is a biggest decision you ever make as a landlord. It falls with number of puzzling situations that are hard to manage sometimes. If you too are bewildered with the same, then here are a few tips for you to get you cleared with your decision whether you should appoint rental property agents/firm or not.
 First, get a hang of what property managers exactly do?
The first reason to consider hiring a real estate agent is they're pro in property management and provide you a buffer between you and your tenant.
Your real estate agent will be more affluent dealing with the late payments or damaged property issues that let you avoid nasty conflicts.
Since today's property managers are fully licensed and qualified, they better know all the ins and outs of the real estate markets and the state's laws related to rental properties.
They are not just restricted to rent your property and collecting payments from your tenants, but also ease conciliation in the event of late payments, offering a debt-collection service if essential.
Property Marketing
No matter how well furnished or centrally located your property is, it can't do much unless people know its existence. And in a large town, how you can alone let people know about its features and its existence? Well this is where rental property agents pop up and help you market your property. Professional property managers give a vast exposure to your property on industry leading websites and also hold a valid approved tenant database.
Rent Collection
Though it sounds good, but collecting rent from tenants may become an issue sometime. So, hire a qualified and licensed property manager to ensure that your tenants have paid the money on time and it's in your nominated account within the stipulated time.
Tenant Screening
Being a property owner you are always on short of time. After the completion of property construction, the next thing you have to get into is to juggle with the rental applications, collecting security deposit, running background checks and other tasks in the procedure. Thus property managers are meant to be hired to manage all such tasks. They provide you with comprehensive tenant screening services.
Maintenance
Property management consists of a lot of things throughout the continuity of business and, maintenance is an integral part of it. If you are a contractor then it's ok to be a part-time handyman if not, then you must hire a person to take care of such issues. A property manager hired from your end will take care of this professionally.
Legal Acquaintance
Since property management involves a lot of legal prospects, it's sometime hard for you to understand all. So make sure that your property manager is enough qualified to tackle with all the legal tasks. They must have enough experience in tackling with the legal issues. Don't take risks since a single mistake can cause you a huge loss.