How to Plan Vacations to London with Kids?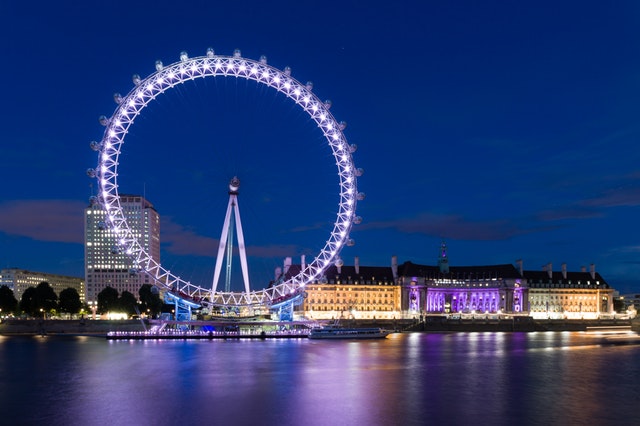 Visiting London with kids, no doubt require some extra planning on the part of the parents to ensure a memorable trip. London is the beautiful city; one must visit once in a lifetime. It has magnificent parks and museums, historic monuments and many other attractions to keep your children busy.
Do not forget to search about the city in advance. A little pre planning can make your trip more easier and comfortable. Book tickets online beforehand so that you do not have to stand in long queues for the same. Let's start with the simple tips which will surely help you in planning your London trip with kids.
1. Accommodation in London-
Booking accommodation for your stay calls for some extra caution as you need to make sure that the hotel, which you are booking is a family friendly hotel. It offers all basic facilities and amenities 24 by 7, it is located at a central place to make your travel easy and so on. The best option for staying in the city is to search for flats to rent in London. Rent an apartment in London is comparatively an economical option. The best part of staying in serviced apartments is homely feeling where you can stay as per your preference.
2. Getting Around London with Children-
London has a very excellent public transport system. Travelling in tubes and hip hop buses is fun for everyone. Strolling the city by walking or taking bicycle rickshaws is also a good idea. There are many good black taxi cabs which can be taken for getting around the London. Another great way of exploring the city is by taking cycle rides. If your children are young enough to ride a cycle, then you must go for it. One may get an oyster pass to commute within the city. It's more like a travel card which needs a top up amount and works as a ticket at tube stations.
3. Things to do in London with Children-
London has wonderful things and activities to do. In fact, it is one of the best places to visit with children and family. Head to the parks, gardens and open spaces where your kids will enjoy nature, lake, plenty of flowers and greenery. Apart from the parks, pay visit to interesting museums of London, and the best part is that most of them are free. Riding the biggest attraction of London, The London Eye is no doubt an amazing experience. Book tickets online in advance to save time and money. Explore Big Ben, the UK Parliament building, Madame Tussauds, Buckingham Palace and many more as per your duration in London.
4. Shopping in London for Children-
No trip is ever complete without shopping, especially when you are travelling with kids. The two best shops for buying toys for kids are Harrods and Hemley's. Harrods has an amazing toy department where as Hamley's is an awesome place for kids where they can enjoy toys demonstration, cafes and a huge array of toys. The Convent Garden Market is another place to be with kids. Kids will be amazed by several shows of buskers, performing artists and jugglers. Your kids will be more amazed after visiting Borough Market, which is famous for Harry Potter film location.
5. Dining Out with Children-
London is blessed with plenty of dining options to suit every taste and budget. But, still it is really important to find out some nice cafes and good restaurants to enjoy your meals with the children. Relish a delicious family meal at London's kid friendly restaurant, where children can engage in some fun activities and after having your meals, you can visit to the city's attractions; is all that you need. Take your children to All Star Lanes to keep them entertained with bowling alleys. Enjoy fun loving and full of entertainment for kids at the Rainforest Café. Masala Zone and Dishoom are also good options for having delicious Indian cuisines.