5 Exciting Pros of Moving to a Metropolitan City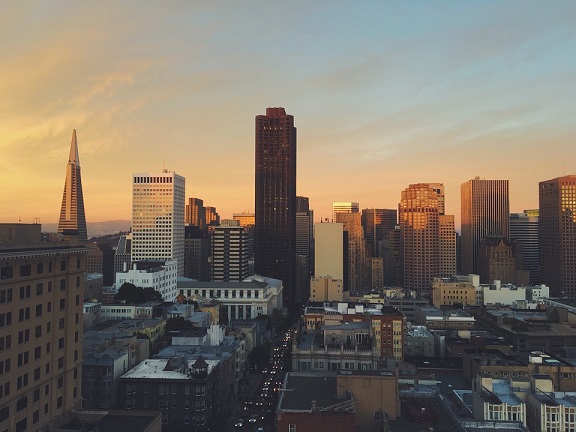 The countryside proffers a scenic and quite setting, but it lacks a lot of advantages that you get in a city life. Living in a metropolitan city can be fun as long as you enjoy the hurly-burly. For example, what if you have a craving for Ethopian or Mediterranean food? Finding a broad gamut of restaurants is possible in an urban area. Moreover, when it comes to international cuisine, big cities offer you countless alternatives.
Here, we have crafted a list of some exciting reasons to relocate to the glossy world, using our favorite London as a specimen of what makes city life fun and exciting.
No Need to Buy a Car
Driving to a place can be tiresome in any city. Usually, big cities lack high parking rates or adequate parking space. However, different modes of public transport fills this gap making buying a vehicle unnecessary in the big city. Whether traveling by subway, taxi or underground rail (known as tube in London), you can reach to desired place at affordable rates. In London, many people mix exercise with transportation, preferring to walk around the town. In short, you can roam in the city in a fast and stress-free way.
Food and Shopping Are the Words
Urban cities hold myriad options for fine dining and shopping. Cities like London serves as a melting pot for many cultures. This has resulted in different types of ethnic eating places. Want to eat Thai food? Mama Thai in London is popular amid foodies due to its authentic pan-Asian flavors. For upscale Indian dining, move to Chutney Mary for exotic Indian delicacies.
Shopping in a big city is indubitably a pleasure, especially for women.  London is famous amid shoppers for big name emporiums like Hamley, Harvey Nicholas and Fortnum & Mason, while, street markets and side-street boutiques fill the small gaps.
Social Activities and Events
You can't get bored in a plush city. There are endless options for social interactions in a city like London. Taking part in different cultural activities and witnessing new events help you to grow into a more understanding and open person. An exciting social lifestyle in a metropolitan city will make interactions meaningful and widens the spectrum of your professional and personal relationships.
Good Career Growth
Big companies are generally located in metropolitan cities and based upon their size and density, they endow individuals with an extensive range of employment opportunities. For example, if you're living in a city like London, you don't have to worry about a good job.
Best Medical Care
Medical care in urban areas can easily beat options available in small cities. People who live in a rural place have to travel miles away to visit a specialist.  On contrary, urban areas gives you the opportunities to get best of medical care without devoting hours in travelling. In urban cities, you get multitude of resources and options to receive the care you need.
At the end we can say that life in a city has its own awesome set of benefits. And if moving to an urban city is in your hit list then go for it!