Everything you need to know about Cricket World Cup 2019 happening in London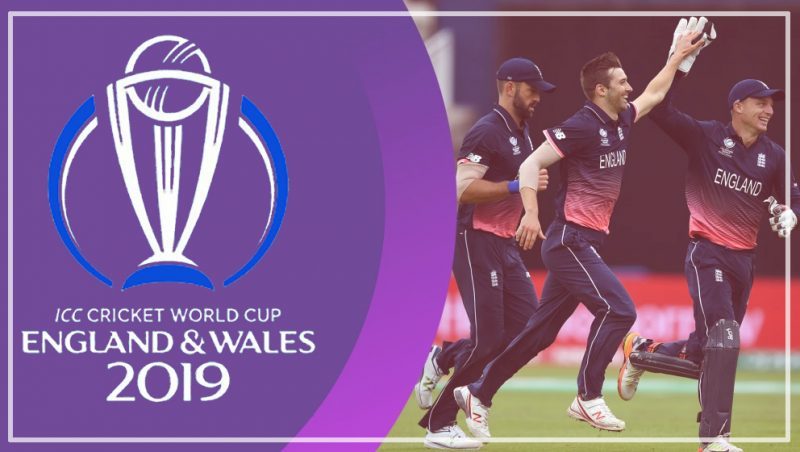 The most awaited event, ICC Cricket World Cup 2019 is going to happen soon in England and Wales. This is the fifth time that the event is happening in London. The event is a festival of 46 days starting in the end of May and ending up in the mid of the July. There will be ten matches between ten teams, from across the world.
If you are a cricket lover, it is the right time to book your tickets and fly to London to enjoy the most spectacular event live. Make the most of your time in London while cheering up your favorite team and get mesmerized with the facts about London. The city offers a wide range of attractions for the tourists. Here are the things you need to know about the cricket world cup 2019.
When and Where the Match will Began-
The prestigious ICC cricket World Cup match will be starting from 30th May to 14th July, 2019. The match will be hosted in London's two famous grounds – The Kia Oval and Lords. The Oval is situated in the Lambeth area of South London. The Lord's is situated in the St. John's wood. London is hosting total ten matches, five of which are played at The Oval and remaining five at Lord's. So, be ready to gear up for the match.
Participating Teams-
Australia, Afghanistan, Bangladesh, England, India, New Zealand, Pakistan, South Africa, Sri Lanka and the West Indies make up the ten teams who will be playing in the world cup in London.
World Cup Tickets-
You can purchase tickets for the matches online on https://tickets.cricketworldcup.com/ and https://www.icc-cricket.com/tickets/apply-for-tickets. You need to register first on the site. After that, you can purchase tickets by selecting the scheduled match which you want to watch live. The site has all information regarding tickets for the event.
Where to Stay-
You need to worry about the accommodation in London during Cricket World Cup as the city has a plethora of staying options varying to your needs and budget. If you are on a long trip, spending all 46 days in London; you must go for furnished flats to rent in London. These flats have all basic amenities of a home. They comprise of spacious reception, fully fitted kitchen with all modern facilities, parking services, free Wi-Fi, gym, spa and many more. Rent a flat in London is the ideal option for those who want to feel like home. These flats are located minutes away from London tube stations and underground stations which will ensure that you reach on time.
Places to visit in London-
Once you arrive London for Cricket World Cup, make sure that you discover the city to the fullest. Utilize your time either after the match or before the match in exploring the beautiful city of London. The major attractions of the city are not far from both cricket grounds, making easier for you to visit them during your stay in London. The most popular attraction of London, The London Eye is just 1.5 miles way from The Oval stadium. It is the Europe's tallest Ferris wheel. You can book tickets in advance to save time.
Another major attraction is the Buckingham Palace, the royal residence of the queen. Its state rooms are worth seeing, book a tour of Buckingham Palace during the summers. Visit British Museum, which is one of the highlights of London. It has nice collection of paintings, sculptures and art. Big Ben London, Madame Tussauds Museum, Tower Bridge and many more places are there to visit in London.
Things to do in London-
Apart from famous attractions, the city offers a series of things to do. You cannot miss to enjoy the nightlife in London while your stay in the city. Let your body dance while relishing drinks in pubs and clubs. You will have all the nights to experience nightlife of London after match gets over. Apart from the nightlife, you can enjoy live concerts, summer shows, musical shows, open air theaters and spending time in stunning parks. Further, for more detailed information date wise, visit https://www.visitlondon.com/ where you will find all events taking place during the Cricket World Cup in London.
Places to eat in London-
While you are in London, discover fine dining which you cannot miss to experience. London has cafes and restaurant offering simple cuisines to fine dining. If you want to have full English breakfast, then head to Breakfast Club beacause they serve delicious breakfast food. Fortnum & Mason's Diamond Jubilee Tea Salon, Piccadilly, the Savoy Hotel is famous for its afternoon tea, a British custom.