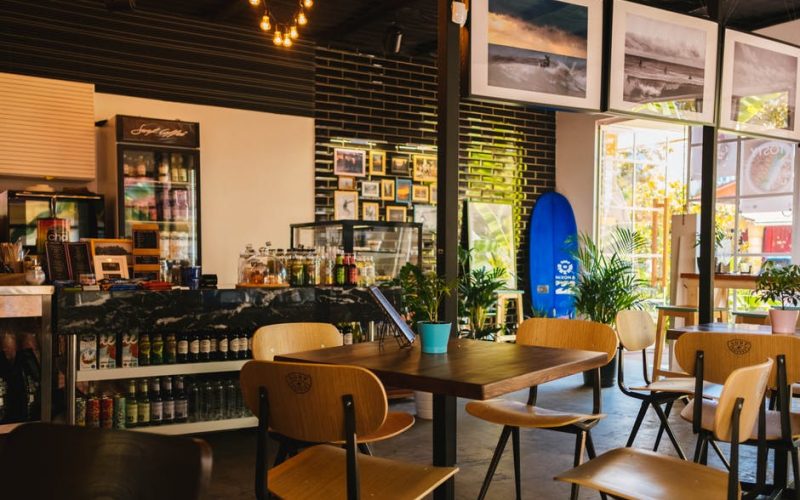 When you are in London for a holiday or for an official trip, it is certain that you will be spending an evening or two roaming on the beautiful and lively streets of London. And, London is known for its amazing cafes. You can find one almost in every lane in serving some fine coffee and snacks.
Do not compromise with the quality of food while you are busy in shopping in London and eat only in the best places. We have a list of the best cafes that you must visit when you are in London. Have a look at them and plan your trip according to that.
• The Gentlemen Baristas Store Street
It is a stylish hangout place in London and is one of the most popular cafes of all times. If you are staying on long term rent in London, visiting this cafe will be a great idea. They have some amazing brunch options that are served to the customers throughout the day. There are various flavours of award-winning coffees and the prices are affordable. It is not just a cafe but also a restaurant bar where you can spend some good evenings with your dear ones.
• 46b Espresso Hut
Though this is a small cafe, it serves some amazing coffee that is loved not only by the locals but also by the tourists. You can go with your friends or your family members and spend some good time there. Besides coffee, you can even expect some breads, sandwiches and toasts with some cheese, chutney or other types of fillings that people enjoy munching while enjoying coffee. Also, the interiors are beautiful and soothing. You can expect some personal time and peace of mind while sipping your coffee there.
• The Breakfast Club Battersea Rise
It is one of the best places to start your morning in London. You can get almost everything for breakfast here including some delicious pancakes. There is an exhaustive menu that will help you in enjoying your coffee in a better manner. The prices are affordable which makes it a perfect place for eating, drinking and chilling out with friends. It even has an event space where you can throw parties and get breakfast or brunch served for your friends.
• Allpress Espresso
This cafe is popular among the locals because of its service. It has efficient staff that does not delay your order much even during the peak hours providing you with excellent and quick services. Though there is a delay in getting a table at times, the taste of the food and coffee that you get after waiting is worth your patience. One of the best things about this cool place is that it is suitable for people of all age groups. The roasting time for coffee beans used here is long and is essential to give you a coffee with perfect flavour and aroma. Even baked foods available here are great in taste and are loved by almost all customers.
• Drink Shop & Do
It is one of the coolest and the most popular places in the city. It is a cafe during the day and turns into a bar at night to attract both the types of customers. You can even host your private parties or events in it because it has a separate and reserved area for that. Even if you are paying heavy rentals in London, you can still visit this place on special occasions because it is affordable. You will fall in love with the menu here and would love to try out the wide variety of teas and coffees.