Enjoy London's First Pizza Festival 2015 at Jubilee Place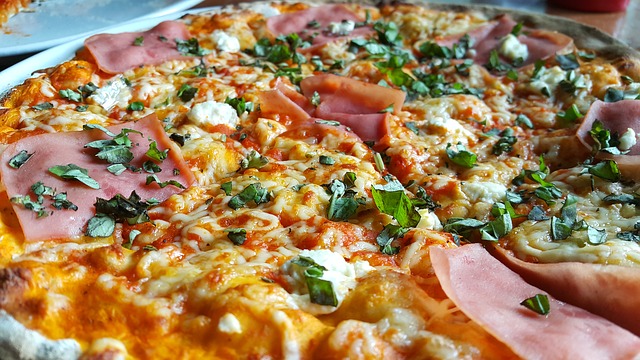 Just like the love birds have their official day, Valentine's Day to divulge their "Yeah, we love each other" status publicly, you, yes, you, the damn crazy pizza lovers have also got the day as the 'Pizza Day' which is firstly to fall on Sun 13th September from 1:30PM to 6:30PM at Jubilee Place, Borough Market, SE1 1TL
I, during my puberty would always say, "Hey Pizza, why are you so beautiful?". I was so much in love with pizza that soon, my craziness took over my intelligence and for many years (it's still inside me); I kept stealing money from my mom's purse to arrange nothing but pizza. Being conscious about my health, and being the mother first, my mom would always tell me not to replace the pizza with my three time meals. Don't you think it's too much? Yeah, It's!
Of course it's not healthy, especially when you have it too much but still, a lot of Londoners and other people throughout the world have the same feeling that I have for pizza. For those who have this crazy pizza-mania, London has officially declared a day on which they can proudly say, hey pizza, we love you by trying out the different succulent varieties…
Yes, London's first pizza festival has been initiated with the month of September 2015. Just imagine, a festival of full day has been dedicated to this tempting food. And guess how the day will be special for the spectators? Well, you will be glad as well as surprised to know that, the Salvo Brothers, the world's top notch and prominent kings of Pizza will be there at Jubilee Place to co-host the competition.
They will reach the festival all the way from Naples and will be showing off their ultimate skills. And if you are seeking for more persuasion, don't miss the tempting Italian wines, Beavertown beer, Negronis and loud DJ's who will compel you to shake your butt for sure.
The outstanding and highly reputed Salvo brothers of Pizzeria Salvo from Naples will boost the beauty of the event by preparing the most acclaimed versions of their two Neapolitan classics: the PIZZA COSACCA and the PIZZA MARGHERITA. They make it so delicious that you would be all bewildered to make a decision, which one of them to try first?
The competition of making unique varieties of pizzas during the festival will have the Top Five Pizza Artisans of UK who will be battling to win your heart and taste. So put your vote only when you have the good choice of taste and know what drives your taste buds crazy.
So, it's not just about the pizza, but a kinda party day that indulges you into the maximum fun. Buy a ticket at £30 and get 6 quarter pieces of pizzas along with 1 can Beavertown Neck Oil craft beer.