Reasons To Be Happy You Live In London!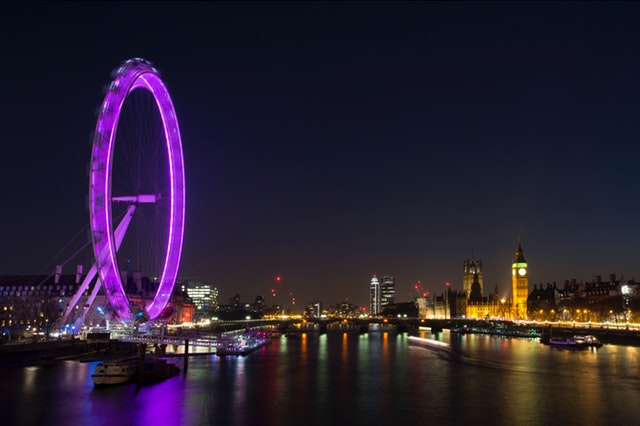 London, capital of the United Kingdom is one of the famous tourist destinations of the world. It is famous for its unlimited tourist attractions, endless historical and cultural monuments, entertaining nightlife, amazing landmarks, shopping, street food and many more.
London is one of the happiest place to live. The city has its own charm which attracts thousands of travelers every time. The city has so many amazing things to love and explore.
Have a look at some of the reasons listed here to live in London and be happy-
London is well connected with all sorts of public transport. It is very easy to travel within the city; one can go by underground trains, buses, tubes, cabs, taxis or cycle. There are numerous ways to travel. You can choose the mode of transport according to your destination and convenience.
People in London are very nice and friendly. Londoners are helpful too, they interact, chat and help tourist. The city is safe too.
London is a foodie's dream; there are multiple options to eat. Irrespective of weather and time, you will always have plenty of food options to have. You will find numerous cafes for enjoying light snacks, restaurants for fine dining, coffee shops on every street, pubs and bars.
There is an endless list of attractions and landmarks to visit in the city. You will never feel short of visiting places in the city. There are amazing things to do in the city. There are galleries, museums, historical landmarks, parks to visit.
London has more than 250 museums and the best part is that around 23 museums are free to visit.
Do you love art, history and culture? Then you must pay a visit to London's best museums and art galleries. The best thing is that entry to many museums are free. To name a few, you should visit British Museum, National Gallery, Science Museum, National History Museum, Tate Modern. Each museum has its own charm and own set of impressive teachings.
Most importantly, you need not to worry about the accommodation. The place has Long Term Rental Flats in London where one can stay and enjoy all benefits of being at home. Long term rental flats is the best pick to live in the city.
When it comes to shopping, London has got it all. From luxury shops to big brands, the city has big London shopping centers such as Harrods, Liberty, Westfield, Carnaby and many more. You will find many boutiques, departmental stores, local street market shops, where you can get a good range of items at different prices.
If you are a nature lover, then London has so many beautiful parks full of greenery and flowers where you can spend quality time with your family or friends. Just take a Stoll at Hyde Park, Richmond Park, and the Regent's park and enjoy the tranquil surroundings. Visiting natural, vibrant parks is the best escape that one can have from busy lifestyle of the city.
A solid reason to live happily in London is its breathtaking landmarks – The London Eye, The Big Ben, Buckingham Palace, The Tower Bridge, St. Paul's Cathedral, and many more. Imagine living in the city full of stunning places which offer spectacular views of the city.
You cannot get bored of living in London as apart from beautiful parks, amazing attractions and museums, city hosts various festivals, events, fests and shows are common which you can find anytime easily happening in different parts of London. One cannot miss Winter Wonderland on Christmas where whole city has been lit up with sparkling lights, and singing along with the Christmas carols.
Weather is also good in London. Winters are icy cold here and summers are alive. Spring brings almost a new London covered with lush green leaves, blooming flowers everywhere, summer events, parks full of colorful flora, ponds and much more.
Good to enjoy a mini meal – Afternoon Tea. This is the tradition of having two meals a day, which comprises of sandwiches, pastries, cakes, jam and sweets. You can enjoy as many as afternoon tea while in London.