Types of Property in the UK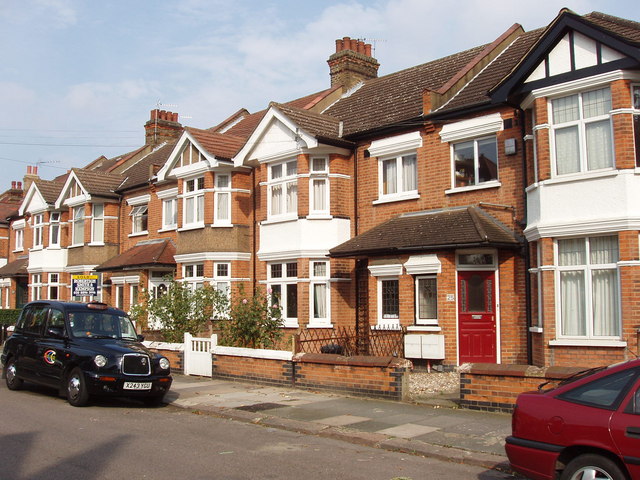 There are different type of houses in the UK that have different names according to their features, size, and design. It is important to understand the different variety of houses that exist in the UK before renting or buying a house. Lets have a look about various property in the UK. You may have heard names of few or all but may not be able to tell that which house is which type.
Major types of house in the UK are listed as follows-
1. Flat-
A flat is one of the most known types of property in the UK, sometimes referred as apartment as well. A Flat can be described as a small part in a larger residential building. It can be a part of a floor or a full floor. A larger building is divided into floors and then into individual flats. They share common lifts, reception, parking area, etc. You will find many flats for rent in London, rent will vary according to the size and area of the flat. You can rent apartment in London as per your needs and budget that starts from studio flats to 2 or 3 bedroom apartments.
2. Detached House-
A detached house is a single house or you can say single standing properties. Detached houses are not connected to another house and therefore, they are termed as a private house. As these houses are a single residential unit, they have more space and usually come with the garden area as well as a driveway. These houses are more expensive in terms or renting due to its privacy.
3. Semi Detached House-
Semi detached houses are similar to detached house only difference is that these houses are not a single house, they share a common wall with other houses. You can say these are identical houses sharing the same wall located right next to each other. Homeowners enjoy the benefits of extending home from back and side. These houses are less expensive as compared to detached houses and are more space saving.
4. Terraced House-
Terraced houses are also known as townhouses which are long rows of shared homes. Every house looks exactly same and is attached to other houses from both sides by side walls. Terraced houses were very common in the UK in 19th century, providing a common living area to the working class. This type of property saves a lot of space as houses are built in a line. Terraced house is comparatively cheaper as they do not have any privacy.
5. Cottage-
A cottage is a tiny house with small windows, thatched rooves, and thick walls. This type of property can have one or two storey's where the second floor is usually smaller than the ground floor which makes it look trendier. These types of houses are commonly found in the countryside or on farms. Cottages look so beautiful and therefore, rich people buy them as their vacation home or holiday home for families. No doubt, Cottages are very expensive kind of property in the UK.
6. Bungalows-
Many people think that bungalow and cottage are the same types of house, which is incorrect. The word "bungalow" originates from hind word "bangle" which means houses built in Bengali style. A Bungalow is a single storey house having a wide hallway, lot of open area and windows. It looks small due to the absence of second or third floor. They are cheaper to purchase as compared to other types. Many bungalows accommodate guests as well and are referred as hotels.
7. Mansion-
A Mansion house is the largest and most expensive house out of all properties in the UK. It is the most luxurious home in the UK. This type of house consists of lush green lawns, large rooms, lavish grounds, lounges, swimming pool and lots of space for organizing parties or doing sports activities. A mansion house is full of all luxurious amenities and is usually a cup of tea for rich residents.