10 Features Tenants seek for in Rented Property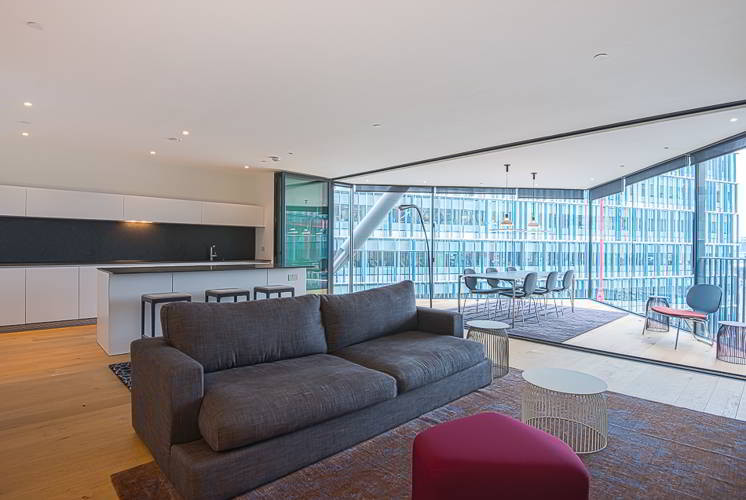 By being focused on tenant screening to maintain a healthy relationship between landlords and tenants, there are certain specific things that must match the tenants' requirements. After all, they are the real base of your rental space income. So, considering the importance of such choosy tenants, here we have compiled a list of amenities or features that most of the tenants want to see in their prospect rented space.
Good Location
Of course, who doesn't know? The very first thing which comes in view to invite highest-paying tenants is the location. Rental property for tenants closer to schools, transport, hospitals, local parks, amusement and other facilities are worth-considering. If your property location is surrounded with such facilities, it can help you make a lot of money.
Security features
When it comes to finding a rented or owned home, security is the prime thing tenants are concerned about. They need to check almost everything from fences to alarms, CCTV cameras to deadbolt, locks and more. So make sure that your property is equipped with all these security features.
Parking Space
For the tenants with cars and other vehicles, parking space is mandatory. They need an authorised place to park their vehicles. So make sure that you keep enough space so that tenants don't have to take the risk of parking their vehicles in other far located places, that's of course the major concern.
Renovation
During their hunting process, tenants notice almost every small thing. Fix all the patches and holes that make your property look ugly.  Renovated kitchens and bathrooms can make a huge difference.  Also, get the entire apartment cleaned properly.
Storage/closet space
Everyone carries extra belongings that could not be put anywhere but in closet. From keeping their clothes to vacuum, holiday decorations and other non-usable stuffs, all these items could be put in a separate closet space.
Open Floor Plan
So what makes a small space look larger? It's the open floor plan that makes it look spacious. Landlords often use this technique to attract tenants.
New Stainless Still Appliances
Since the kitchen is the core part of any home, it's important to keep it neat and clean. Moreover, during your kitchen renovation process, make sure that you use stainless steel appliances. If you find it too costly, go for the replica that looks exactly the same and work effectively.
Outdoor space
Having an outer space in your rented property, you can charge extra on rents and tenants won't mind it at all. Whether it's a private balcony, nearby park, or community patio, all these outdoor spaces will give your rented property a premium touch.
Job Opportunities
Apart from a good neighbourhood and amenities like schools, hotels, parks etc, the location must also be boasting a good amount of job opportunities to cater the young professionals or other job seekers.
Be cooperative
Your helpful behaviour will take you miles away. Being cooperative towards tenants makes you invite a lot of tenants so make sure that you're open to help them in a best possible way. Don't be rude or behave like a "Typical-Arrogant-Landlord".