7 Tips for Parents Moving with Kids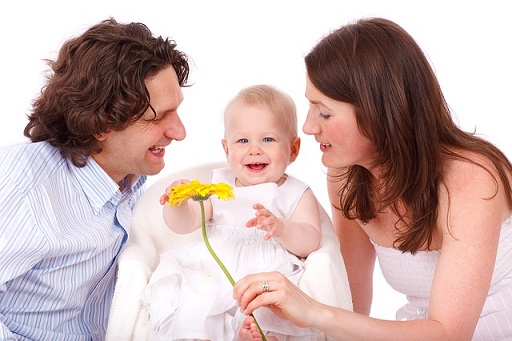 The whole idea of moving to a new town or just across the city, having to enroll in a new school or making new friends could be very apprehensive for kids. Thus, it's the parents who have to bear some points in minds while moving with their kids.  If you are also amongst those concerned parents who would like to make this new escapade a soothing affair, check out our seven proactive tips that would make the travel convenient on each one involved.
Let Kids Pack on Their Own
Kids are very sensitive and they, sometime, are attached to the things, which we find obviously weird or simply useless. It's important to make them feel the part of moving and purging some work for you. Kids of different ages can assist in packing books in small boxes; gather clothes for a garment box or in a garbage bag, or simply filling a tote with their scores of toys. However, you should go first in the rooms and pack all the fragile items to avoid the chances of getting them broken accidently.
Divert their minds by some work
As said above, kids are very sensitive; they are sometime deeply attached to their friends, homes and schools. At the time of moving, try to ward off their mind by giving away some works to them so that they could not mentally get stressed of living their heart-closest things or people. This way will keep them engaged and they would automatically be easier to move with.
Keep your kids with you while exploring the new location
Your kids should not feel depart. Make them feel, they're about to be shifted to a far better place. Tell them about the new location such as school, nearby alluring places, water parks, fun activities and more. This way will mentally satisfy them and they would be more exciting about shifting rather than being sadden.
Help them packing their toys and games or buy new one same day
For kids, their toys and games are their world. And I bet, there is nothing expensive and adorable than that. So, while moving, help them pack their games, portable DVD player and other sorts of amusement equipments. Or if it's possible, bring a few more at the same day so that they could keep themselves affianced in exploring the same rather than concentrating about the ongoing moving process.
Take along a lot of snacks
For most kids, snacks mean a world to them. Even children of all ages prefer having snacks. Since you have a long way to drive, keep a lot of non-perishable snacks and put a container at the place where it's available to everyone. Keep along with individually-draped items like- peanut butter and small boxes of dried fruit, crackers, granola bars, or a favorite cereal.
Illustrate them the direction you'll be taking
When it comes to move with kids, they love to be adjoined with things. So, let's just prolong the atlas and a highlighter to show your child the road map. Tell them where exactly you are going. If route is short then illustrate a route map for them and ask them to keep it. Let him know where you are each point along the way.
Make the journey fun loving
And the last thing which you are ought to do all the way through the journey is to have utmost fun. The moving procedure should be quite amusing. Arrange some music, talk as much as possible with your kids, & tell them about the mid way fallen places if you know. In between the journey, if you are passing through a good place, give a break to your ride and let your kids enjoy the every moment of the journey.
Best of Luck! Have a happy and safe journey…