Say A Big No To These 4 Types of People When They Ask For Moving Help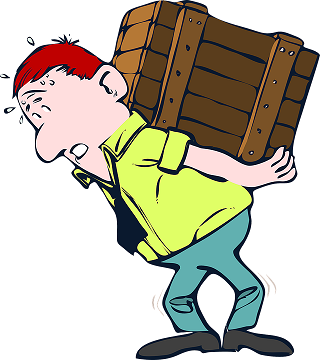 When you are all prepared to move out, you can find many people around you asking for moving help. They might be your friend or the so-called family members. But before you allow them to suck your journey, you must know a bit about those people and how tough they can make it for you with their infuriating behaviour.
Just because you received some moving assistance from them previously, you should not feel obligated at all to help them in revert – especially with the certain bunch of people. If you indeed want to stay away to that severe aversions or a strained back, you should give some relevant excuses to these people when they ask you to favor a moving help.
Avoid hardcore cat lovers
Yes, you heard it right! We are talking about the hardcore cat lovers who call their cats "my little baby angel" and occasionally cough up hairballs. We are not saying these cat lovers are bad but they aren't tidy enough to deal with and you will literally deal with an appalling horror when entering their homes.  Even if you are untouched with the dander allergies, your sinuses will suffer when they will move with you with their porcelain figurines and cat pillows. And at the end of the day, you will surely be suffering from coughing and sneezing.
Music freak individual
Music is not a bad thing, in fact I am a music lover but I am talking about those exceptional musicians, guitarist, harmonica and violinists who find nothing interesting except playing those high volume and heavy instrument. Such musicians bring you nothing but just pain and headache, yeah, it's back pain. Not only you will have to adjust with that grand piano but you will also hear, "hey be careful, it's very costly!" almost more than 20 times in couple of hours. Since their instruments are quite heavy and fragile at the same time, you will really have to be careful.
Guy with a home gym equipments
Again, this is another breed obsessed with its gyming equipments and those who carry almost all the equipment required for the full body workout. And these are the individuals who you need to get away with. So before someone asks you to move with you make sure that he doesn't have those heavy stuffs of home gyming at the backend.
A freaky book lover
Almost all individuals in their group have at least one friend who don't just only read but also love to carry a library with him. So it's better to avoid those individuals because if they finally move with you then there would be nothing in the vehicle except two, three or even more bags of book. And then, during the journey he says, "Do you know, I read 3 novels in a week?" Wow, you are just awesome. Why don't you buy Kindle bro???
So here are 4 types of people you should stay away to when you intend move…