The Best Place to Live in London for Artists!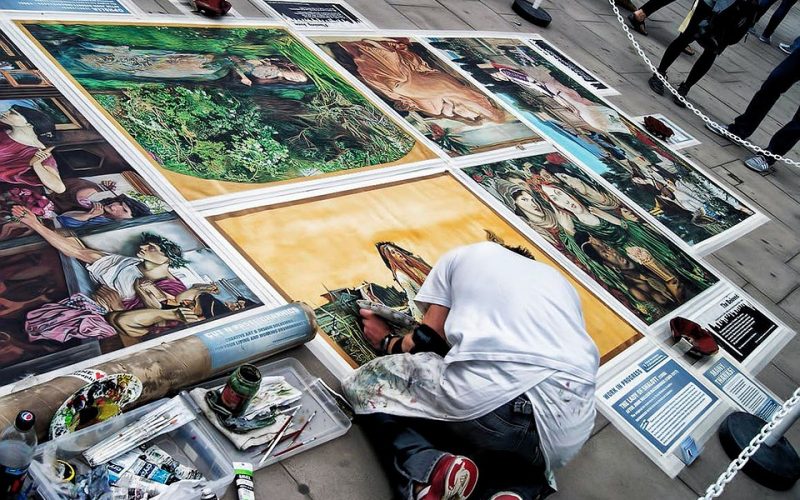 Britain's artists are struggling with this important question – London for Artists that where they can find affordable and cheaper apartments for rent in London. Renting a property for the first time is a daunting task in London. Furthermore, narrowing down the right areas further enhances your difficulties.
Some of the areas which young professionals and artists for acquiring Long Term Flats in London can consider are:-
Acton:
The established artists can get 2 bedroom properties at a rent £1,750 per month. This is a lot cheaper, in contrast, its West London counterpart, Maida Vale. The inhabitants can experience diverse crowd, brilliant transport network of train stations, tube lines, and a regular bus route.
Maida Vale or the Home of Abbey Road Studios:
If you want to move away from hustle and bustle of Central London to some laid-back or quieter place, experience Maida Vale. Explore Little Venice and enjoy a brisk walk to Camden Lock with your loved one. The average price of renting a 2 bedroom property can be £2800 a month. This is one of the best place to live in London for Artists.
West London or the home of the Her Majesty is one of the expensive areas. Wealthy Londoners can be easily spotted here. But the well-manicured parks and highly-maintained streets have their own charm. If you can afford, you can check-out areas like apartments in Noting Hill, Flats to rent in Kensington, and Chelsea, Shepherd's Bush, Holland Park etc.
Battersea:
South of the river Thames offer areas with open spaces, bars, pubs, mesmerizing restaurants, and much more. You can easily spot diversity among the residents and the rent price of the long-term apartments in London can easily begin from £2,000. Flats to rent in Greenwich, Clapham, Wandsworth, Wimbledon etc are some of the other value-for-money South of the Thames places you can check out. Furthermore, ue to the 24/7 tubes running, South London artists can easily travel for enjoying a night out in Central London. 
Shoreditch:
This offer a perfect amalgamation of City bankers, fashionistas, market traders, creative centres etc. You can experience the bohemian mix of people here. The average starting of rent prices might be around £2,900 per month.
Dalston:
This place offers 2 bedrooms a long-term apartment in London at £1,900 per month which is less expensive than Shoreditch. Other areas which you can explore in East London are; Haggerston, Hackney Wick, Shadwell, Stoke Newington etc.
East London is quite famous for lower paid creative arty residents and artisan restaurants, galleries, coffee shops etc. Living-cost is rising but still, East Lond compared its counterpart West London, offers an affordable place to live, eat, and work.  
Angel:
Many artists prefer to call it home or London for Artists even though Angel in Islington does not invite several tourists, it's cool canal-side cafes, an N1 centre for shopping, and Supper Street for fantastic restaurants/pubs /bars etc. is not something to be ignored by anyone. 
Camden Town:
One can explore music, fashion, food, and art stalls in the market which is present along Regent's Canal. Artists can check-out the neighbouring Kentish Town or Camden to fetch apartments for rent in London.
Even though North London is famous among families, areas like Angel and Camden make artists fall in love with London. Other areas which one can check-out are; Belsize Park, renting options in Hampstead, Finsbury Park, St John's Wood etc.
Brixton:
This multicultural hub invites people across the globe and boasts of rich culture. This cool place offers low rents living spaces and best entertainment amenities. This place has all restaurants, cinemas, food market, beer etc. for the residents. One can acquire a 2-3 bedroom place for £1,200 pcm and with fantastic underground, overground transportation facilities; your travelling will be hassle-free. This place makes best place to live in London for Artists.
New Deputy Mayor for Culture, Justine Simons has decided to change high rents and low wages situation. This is  for upcoming artists by setting-up unique Creative Enterprise Zones. City hall officials cleared to the reporters that this subsidized live-work space and long-term flats lets for artists will not be taken away by residential developers.
Those artists who have decent careers and want to buy their own studio will also get help and the management of the Kafkaesque process (method of obtaining a loan especially by those who have irregular income source). The creative zones in areas like Southeastern Peckham and East London's Hackney Wick do not only flourish the upcoming artists and offer a high concentration of artists per square foot but also include several restrictions to prevent any other real estate developer to push the artists out of these zones.