Top 10 Homes to Buy with the Most Breathtaking Views of Britain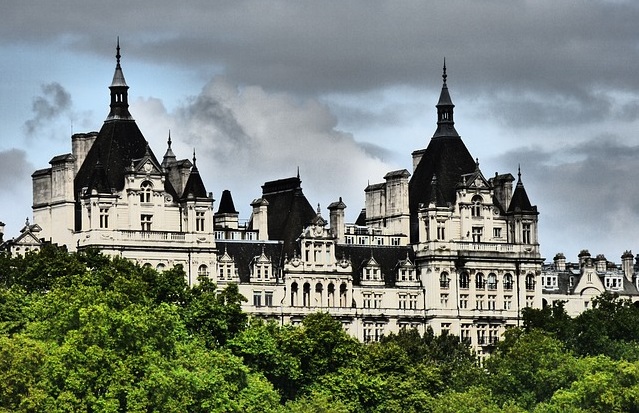 Britain usually refers to either United Kingdom, a sovereign state or Great Britain, an island is a mesmerizing place which is 'variety packed' and full of life. The beauty of the region could be described through words, neither could be penned down so easily into the form of just a post. The green and pleasant land, the sceptre isle, the pioneer of parliamentary democracy, crucible of empire, is the most extraordinary, peculiar and downright stimulating place on earth.
For the reason, folks largely across the globe dream of being dwelling under the resplendent Britain. But, finding the right homes here is indeed a tough nut to crack. However, if you are looking for some affordable houses in Britain with the most breathtaking views, we can help you out. Let's find out these top 10 homes which you can make yours in under £600,000.
Located at Morenish Lodge, Killin, Perthshire, is a magnificently renovated Victorian Lodge, which is all set above the Loch Tay in the dazzling scenery of Highland Perthshire.
Offers over: £975,000
Settled beautifully at the undisturbed elevated wooden district, setting with the influential panoramic views towards The Ridegeway, the home at De La Rue, Orchard Lane, Old Boards Hill, Oxford OX1 is a wonderful place to stay at.
Price: £1,250,000 Freehold
Based out in Cragganester, Loch Tay, Alberfeldy, Perthshire, it's a traditional farmhouse which boasts up an outbuildings and cottage wonderfully set overlooking the Tay.
Offers over: £985,000
People who are madly in love with the green-carpeted surroundings will no more be able to overlook this outstanding location which is commanding the views over startling gardens and open countryside beyond. It is located at- Overwey, Tilford, Farnham, Surrey.
Price: £5million
Located at Pellew House, Flushing, Cornwall, the breathtaking view of this house will never leave anyone unthrilled. Nesteled right at halfway down the attractive terrace of period homes along along St Peter's Hill, Pellew House enjoys views over the river towards Falmouth from all front-facing rooms.
Guide Price: £615,000
When you desired to get accommodated in a house that could boast the breathtaking view of the sea and a Fife coastline, the houses at Primrose Bank Road, Edinburgh, Midlothian, EH5 comes beautifully well.
Offers In Excess Of: £900,000
Houses at Crockham Hill Farm, Crockham Hill and Kent are the remarkable character house with the auxiliary housing and extensive outbuildings which engage an eminent position with stunning panoramic views.
Price: £3.25 million
These houses at Moorings, St Mawes, and Corwall are facing the south over the water and a few yards away from the exclusive hotel Trensanton, The moorings inhabit a really first-rate setting in St. Mawes.
Guide Price: £2m
Albert Embankment house at London SE1 7HD is an amazingly presented apartment settled at eleventh floor with some of the best view scenarios.
Asking Price: £2,995,000 Leasehold
Beautifully located at Ord House, Ord, Teangue, Isle of Skye, Highland, IV44, the house is spread in about 18 acres of mature grounds in a spectacular location with the mind-blowing views of over Loch Eishort to the Evocative Black Cullin along with the Isles of Canna and Rhum.
Offers In Excess Of: £850,000