Watch FA Cup Final 2015 Live At Wembley Stadium, London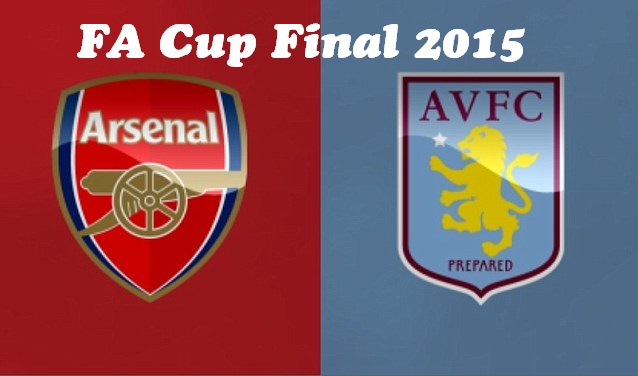 If you are a true football lover, you can't miss this at any cost. Yes, the spectacular football match or the Football League Cup Final 2015 between Arsenal and Aston Villa is here to be played in London, England at Wembley Stadium. The final match of 2014-2015  could be accessed by the spectators with some captivating live in action direct from the venue. There are many reasons to not to miss this FA Cup Final 2015 because the match is gonna be the most prevalent competition in English Football history ever.
The game is so huge that it attracts millions of spectators from all across the world. If your fortune is with you and you managed to reserve the space in Wembley Stadium then you will be treated in a special way by experiencing the golden moment of English Football history live. If it's your first live event, you are surely going to enjoy a lot.
The charm of Football League (FA) Cup Final 2015 is so unique that you can feel its presence in all across London whether you are watching it live right from the official venue area or catching the glimpses on TV, there would be equal fun. So, let's just spice up your visit with this remarkable London event.
Just visit the customary English pub and watch the game with the sips of some amazing wines and beers. It would be a lifetime experience you will relish for next hundred years. If you don't want to join the exhilarating momentum, head on to the shops- you will find them equally soothing during the match.
Initially held in 1871–72, FA Cup an acronym to The Football Association Challenge Cup is the oldest and longest-running association football competition across the globe. Primarily, it was played with entries from around fifteen (15) clubs. Since that time to now, the competition has grown vastly- last year 763 teams entered the contest.
Though the primary venue for this match is Wembley Stadium, London, but for almost half of decades, it had got held in Wales at Cardiff's Millennium Stadium (from 2001 to 2006) due to some far-reaching reconstruction work. Again the FA Cup Final revisited to Wembley in 2007.
Entry- Tickets
One can buy general admission tickets either through Arsenal or Aston Villa. As the 2015 FA Cup is to be aired on 30th May at 5.30pm Saturday where both the clubs, Arsenal and Aston Villa are receiving the provisions of 25, 000 tickets. Tickets will be sold out by both the clubs with the cost ranging as- £50, £70, £90 and £120
For more details, visit the official website